SAP at Gartner Data & Analytics Summit 2019
If you're going to be at Gartner Data & Analytics Summit 2019 in Orlando, we'll be there at booth #103 as a Premium Plus sponsor. Want a preview? Check out our resources below for a taste of data management and analytics with the SAP HANA platform, SAP Analytics portfolio, SAP enterprise information management solutions, SAP Data Hub, and the SAP Leonardo digital innovation system.
Unlock the Power of the Intelligent Enterprise
In Intelligent Enterprises, data feeds intelligence which in turn feeds process automation and innovation. At SAP, we believe best-run businesses are data and process driven – and we're committed to helping deliver on this promise. Engage talent in new ways, provide exceptional customer experiences, fund innovation by maximizing cost savings, and more – so you can stay ahead of the game in a world of constant disruption.
Come meet Patrick Willis at the SAP booth #103!
Patrick Willis is a former 49ers linebacker who played his entire eight-year career in San Francisco. He was drafted by the 49ers in the first round of the 2007 NFL Draft and was Defensive Rookie of the Year. Patrick was a 7x Pro Bowler and Captain of the 49ers defense.
SAP Sessions
Be sure not to miss our session with the San Francisco 49ers or the chance to win an official signed helmet! To register for these sessions, log into your Gartner account and create your agenda.
Unlock the Power of the Intelligent Enterprise with SAP
Intelligent enterprises effectively use their data assets to achieve their desired outcomes faster – and with less risk. The main barriers to making Intelligent Decisions are fragmented data management and analytics capabilities that don't enable immediate action within a business process. In this interactive session, learn how integrated, end-to-end capabilities drive greater business value.
Moderator: Jason Yeung, Vice President, NA Center of Excellence, Leonardo & Analytics, SAP
Date/Time: Tuesday March 19, 10:30 am – 11:15 am ET
Location: Crystal Ballroom B
San Francisco 49ers: Real-Time Data and the Fan Experience
The 49ers want to revolutionize their stadium game day fan experience at Levi's Stadium. To do so, they need to elevate how they capture, report, and respond to game day operations in real time to enhance the game day experience for fans, increase operational efficiency, and drive cost savings. Learn how The Executive Huddle, an SAP / 49ers collaboration, delivers real-time data-driven insights.
Speaker: Moon Javaid, Vice President of Strategy & Analytics, 49ers
Date/Time: Wednesday, March 20, 2:15 pm – 3:00 pm ET
Location: Crystal Ballroom H
SAP Solutions
SAP will feature the following solution suites at the Gartner Data & Analytics Summit 2019.
SAP HANA
Empower everyone with data to make intelligent decisions. The SAP HANA business data platform enables organizations to connect, collect, process, orchestrate, compute, and consume data at the speed of business.
SAP Analytics Cloud
SAP Analytics Cloud is a single solution for business intelligence and collaborative enterprise planning, augmented with predictive analytics and machine learning technology so your organization can make intelligent decisions for better business outcomes.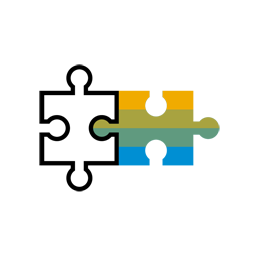 SAP Enterprise Information Management
Run a successful digital business with complete, trusted, and relevant data. Understand, integrate, cleanse, associate, and archive your data to optimize business processes and analytical insights.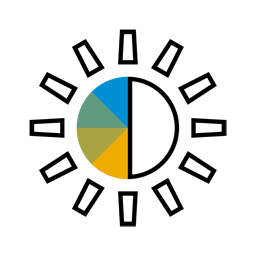 SAP Leonardo
Named after the original Renaissance man, Leonardo da Vinci, SAP Leonardo helps companies navigate the new digital renaissance and become digital businesses.
SAP Data Hub
SAP Data Hub discovers, refines, governs and orchestrates any type, variety, and volume of data across your distributed data landscape. Leverage serverless computing and machine learning, process the data where it resides and deliver trustworthy data to the right users in the right context at the right time.
---
---
---
---
---